Garden Project
What A Great Job!
Koppers is an international company and a leading integrated producer of chemicals, carbon compounds, and treated wood products for the aluminum, railroad, specialty chemical, utility, rubber and steel industries. Koppers are working with us to improve the garden area to make it fully accessible to all users. They have just finished their work for us, adding a path and raised beds to facilitate wheelchair users round the whole garden. They have given us a brand new garden! Work placement opportunities will be created as we plant, seed, grow and sell some of our spare produce to the wider community. 
Ready For Spring
Our newly improved garden is ready just in time for the start of a  new Gardening Course. Let's get growing!
Our previous garden project include a partnership with Acklam Grange School's Health & Social Care for which we won the 'Skills for Care, Developing the Future Workforce' award  for 2011 & 2012 . The students from Acklam Grange School helped to plant fruit and vegetables with Members and we had loads of fresh food for our kitchen. The students enjoyed their time here so much that they nominated us for a 'Developing the Workforce' award and we were presented with our winner's trophy at a glittering ball in July 2011.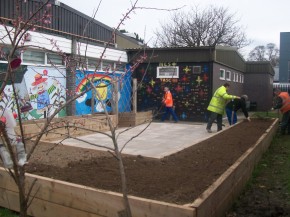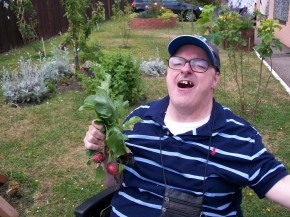 ---