September 2021
A huge thank you to County Durham Community Foundation and especially to Jacqueline Cowan (one of their grant officers) for a grant of £3000. All the money has helped us to repair, clean and re-open our wonderful hydro pool for our members to start using again as it was closed throughout the pandemic. This is the third grant we have received from this foundation and we really appreciate their continued support.
April 2021
We received a £200 grant from R S Brownless Charitable Trust for an A3 colour printer for our Ink Spot! Our old A3 printer has been retired since the March 2020 lockdown - we are very happy that we now can print out posters, calendars and many more fundrasing items!  R S Brownless provides supports to UK based charities. Their trustees are particularly interested in areas of disability,deprivation and long term and terminal illness. We'd like to say a big thank you to R S Brownless Charitable Trust!
December 2020
We received a Sport's grant for £9924.00 from the National Lottery Community fund. This money is to improve our service users' mental and emotional health, increase their confidence, self-esteem, physical activity, access to opportunities and community involvement. A big thank you to the Community fund for supporting us.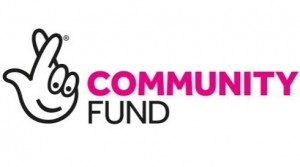 October 2020
We received a grant of £3,045 for our 'Get Active, Get fit, Feel better' project from RCVDA/mvda! We are aiming to deliver community activities using local parks and open spaces for outdoor fun and exercise to help improve our members' mental and physical health. With the funding, we are able to purchase gazebo's, cricket, football and valleyball sets and many more. A big thank you to RCVDA & mvda for granting our request. Please visit RCVDA and mvda!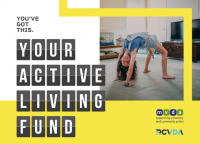 October 2020
The Boshier-Hinton Foundation granted us for £1,279.44 for Amazon Echo Show 8 (8 of them, wow!) and the Amazon unlimited Music subscription for 2 years! We can listen to music we like, we can do quizzes, and communicate our friends between Bubbles, while maintaining the social distances. How fourtunate we are! Keeping our members and staff safe is very important to TASC. A massive thank you to the Boshier-Hinton Foundation to help us reduce the risk of Covid-19 while maximising the fun for our members. Please visit the Boshier-Hinton Foundation and learn how they improve people's lives!
September 2020
We received £500 funding from Catherine Cookson Charitable Trust for new sensory light and sound equipment for our sensory room! Our current equipment has worn out or broken so this is much apprecaited. Our members can enjoy the new and improved therapeutic space. A big thank you to Catherine Cookson Trustees. Please visit their website here: Caherine Cookson Charitable Trust
September 2020
We received £1,000 grant from the Sir Jules Thorn Charitable Trust on 11th September 2020. We are very grateful of the Trust for awarding this funding to us as this will help us to maintain our current operations for re-opening. Please visit Sir Jules Thorn Trust and learn what they do and how they help the communties and projects across the UK.

August 2020
We received £4120 funding from the Coronavirus Community Support Fund, distributed by The National Lottery Community Fund in August 2020. It has helped us purchase extra 10 Ipad for our members along with the Zoom Zumba sessions for another 3 months! A BIG thank you to the National Lottery Community Fund and the Government for making this possible. We truly appreciate the support.  https://www.tnlcommunityfund.org.uk

May 2020
A massive thank you to County Durham Community Foundation -  who awarded us nearly £5,000 in May 2020 to help Members access activities and stay in touch with staff and each other during the Covid-19 quarantine. We were able to purchase 10 new Ipads which are now all in use via our device loan scheme, bringing Zumba, Bingo, Cookery and so very much more into our members lives. We have printed and delivered paper versions of our current newsletter and also purchased dongles to provide or enhance internet access where needed.